I can't believe it is February already! It is true what they say as you get older time disappears.
January has been a bit of an odd one for me, with some ups and downs, I am kind of thankful it is over and am looking forward to this month even though I am now single again.
Christening
At the very beginning of the month I officially became Tudor Jasper Doyle's Godmother, along with 8 others, he is a very lucky little boy. It was such a lovely ceremony and all went off without a hitch. I am going to take my Godmother/ Aunty duties very seriously.
Romance
As you have already gathered I am once again a single pringle, and I am okay with that. Myself and Tye ended on good terms and are still going to stay friends, of course I am sad that it didn't work out but everything happens for a reason.
I am going to try this new thing, called chuck it in the fuck it bucket and move on. Basically I'm going to try and just have fun and let things just happen; of course I still want a romantic ending with true love but it won't happen if you keep looking for it.
In all honesty I would love a love story like my Nan and Grandad, they stayed faithful and together for over 50 years and even though he has passed, my Nan still feels married to him. Things were much more different in those days I suppose, but what's wrong with me wanting that kind of relationship? I am done settling for 2nd best and wasters, if it ends up always being me and Harley so be it.
Goodies
Well I was really impressed with this months Glossybox, which I will post about shortly... watch this space. I mean they actually had a decent lipstick for once!
I have also signed up to
My Little Box
which I think looks really cool, so am looking forward to receiving that sometime in Feb. You get some beauty products as well as the latest trends/ fashion items and a little magazine, its a similar cost to Glossybox too.
I finally spent some of my Birthday/ Christmas money and got myself a locket necklace from Pia that I have had my eye on for a few years as well as a new ring.
Mac have also released a new range of matte lipglosses, which I had to try out and absolutely love!!!
Entertainment
So as you may already know I am a bit of a TV junkie and this month has been pretty good for TV.
Shadowhunters
has officially hit the UK on Netflix and is awesome, although it does not follow the Mortal Instruments Books exactly, the show is much better than the film they released.
Pretty Little Liars has come back, 5 years forward and it hasn't disappointed me yet.
On top of that we have had an explosive Celebrity Big Brother, have you been watching it?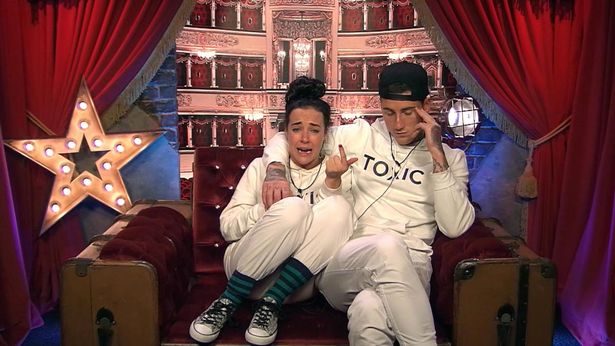 That's it really, told you it feels like an uneventful month, however February is looking much better, I mean Deadpool is out!!!! Eeeek!!! Owh and Walking Dead comes back, whoop!